HydraFacial is becoming an incredibly popular skincare service, and for good reason. It uses leading-edge, patented technology to provide the best possible skincare treatment. The Vortex-fusion technology helps to thoroughly extract debris from the pores without requiring the more intrusive methods of other skincare solutions. The HydraFacial process can vastly improve both the appearance and health of your skin.
What is HydraFacial?
A HydraFacial is a treatment that uses patented technology to cleanse, extract, and hydrate skin. It clears dead skin cells, loosens pores, and preps them for extraction using a mix of glycolic acid, salicylic acid, and botanical extracts. Then, it uses a unique vacuum-powered extraction method to remove impurities from the skin in a virtually painless procedure. It's all made possible thanks to a double-helix vortex treatment wand. One chamber of the wand draws dead skin cells and dirt from the skin, while the other pumps the skin full of soothing nutrients (hyaluronic acid, vitamin C, and growth factors).
Basically, your skin is freshly cleared for deeper penetration. It's essentially a peel, microdermabrasion, and hydrating mask all in one.
Multiple Benefits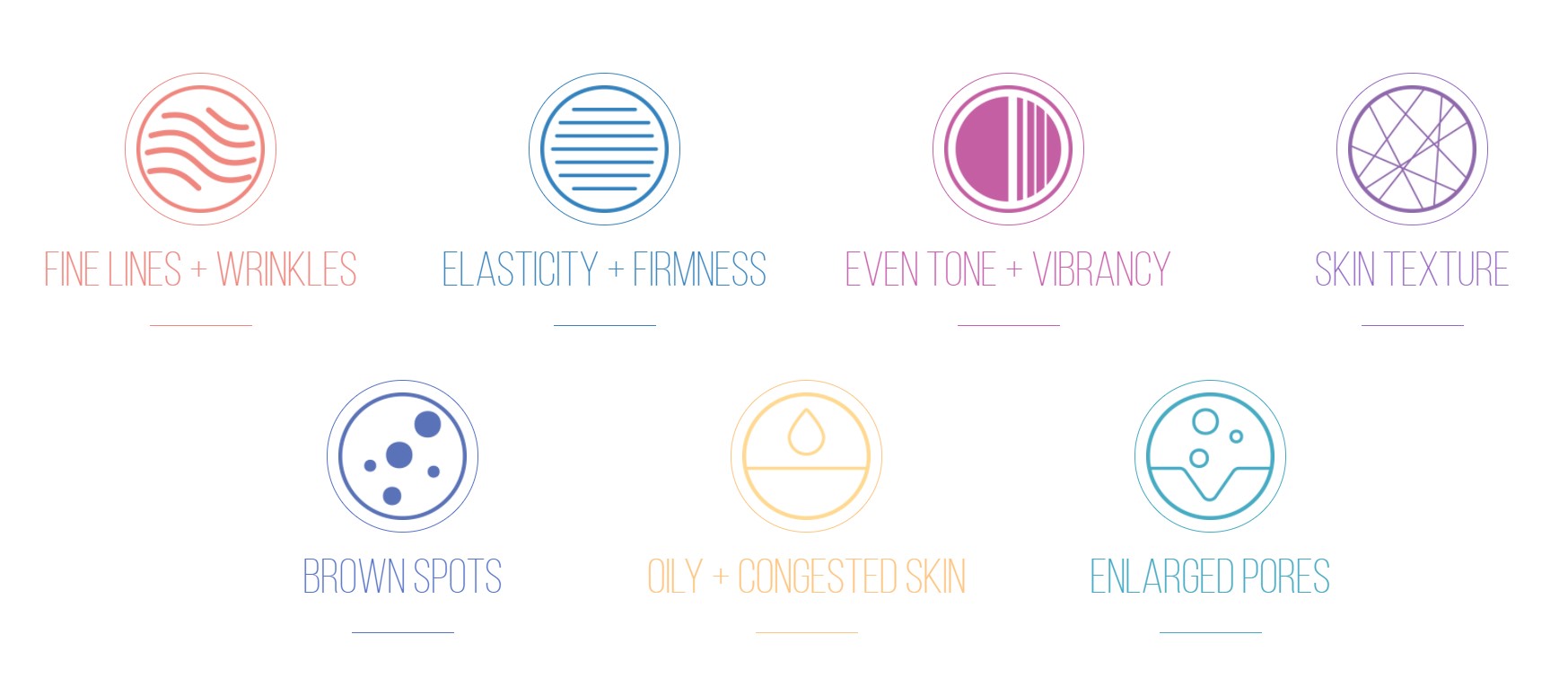 As Effective as Microdermabrasion
Many people agree that HydraFacial treatments are just as effective as microdermabrasion. Unlike microdermabrasion, however, these facial treatments are not painful and require no downtime. This makes it a more convenient and comfortable way to achieve similar results.
Fast Treatment
HydraFacial services won't take up a huge portion of your day. The multi-step process tends to take about 30 minutes. The fast treatment can be misleading because the short time will not detract from the incredible array of results you will see following your facial appointment.
A 3-in-1 Solution for Your Skin
HydraFacial treatments follow a 3-step process to provide a comprehensive treatment for the health and appearance of your skin. The first step is "cleanse and peel," where the skin is gently exfoliated to uncover a healthy layer. The technology used in the HydraFacial process provides a much deeper cleanse than many other skincare solutions. The second step is the "extract and hydrate" process. During this step, debris and foreign particles are extracted from the pores, and an intensive moisturizer is implemented to restore your skin's moisture. Finally, "fuse and protect" is performed to provide the best protection for the health of your skin.
Treats an Array of Skin Concerns
The multi-step approach of a HydraFacial ensures that multiple skin concerns can be addressed with the use of this skincare service. These services can help with discoloration and uneven skin tone. It can also be used to reverse dehydration, minimize the appearance of aging and acne, and so much more. If you are unsure if a HydraFacial is the best solution for your own skin concern, you can consult with our Regeneration Health team for guidance.
Customizable to Meet Your Needs
Everyone's skin is different. Due to this, it is particularly adaptable to meet the particular demands of your skin. This treatment can be used on all skin tones and is infinitely customizable to target your own skin concerns. Our team can customize your HydraFacial to ensure that your skin's requirements are met throughout the treatment.
Book Your HydraFacial Today!
These are just 5 reasons to get a HydraFacial, but there are so many more! This facial treatment is a comfortable, relaxing process that provides excellent results. Keep in mind, however, that a HydraFacial is an active facial, which means that the equipment used may be somewhat noisier than the traditional facial atmosphere. The HydraFacial treatment can help you see an immediate improvement in your skin. Most patients report seeing incredible results in just one treatment. For more information about the facial treatments that we provide, contact us at Regeneration Health today!