If you're dissatisfied with your pout and wishing that your lips were smoother or plumper, you may have thought about getting lip fillers. Lip fillers are a minimally invasive way to increase the volume of your lips, but there are some things that you should know before getting them in order to ensure that they are right for you. Here's what you need to know before you get lip fillers. 
Table of Contents
Choose Your Provider Wisely
It's very important when getting lip fillers that you're seeing an experienced provider who is trained, licensed, and certified. Getting lip fillers is minimally invasive, but it still requires quite a bit of expertise, as one wrong move could cause serious damage, such as injecting the filler into a blood vessel. You need to be able to trust your provider to take care of you and to really know what they're doing.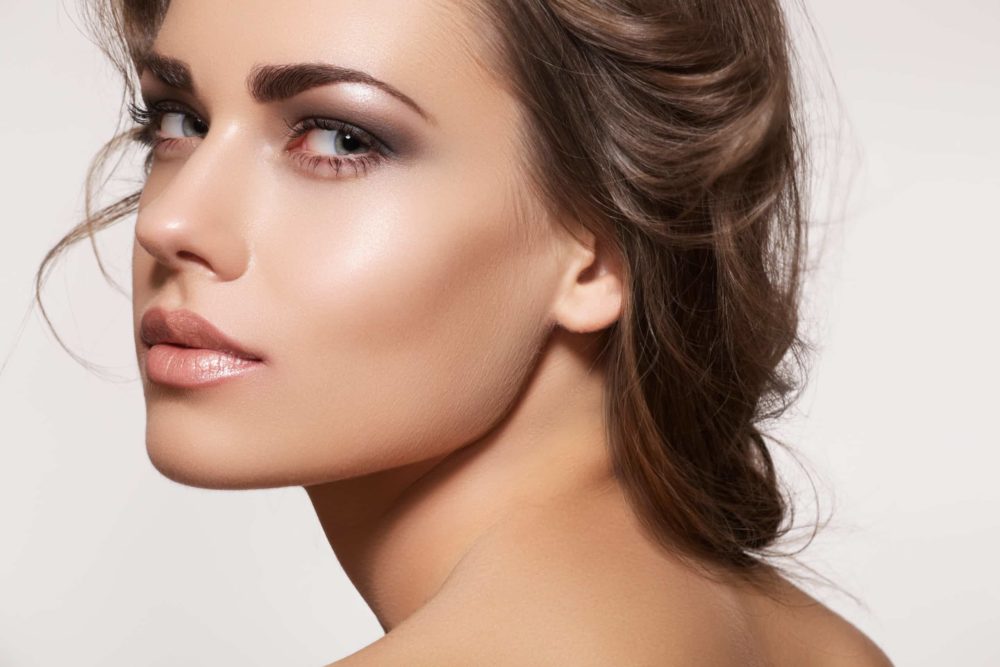 Be Mindful Of Your Face
It's common for people to want to copy the lips of celebrities, however, different lips look good with different bone structures and faces. What is flattering on one person's face could look terribly out of place on someone else. This is part of why it's important to choose your provider carefully and to have realistic expectations when getting lip fillers. An expert will be able to consult with you and help you find the best option that will look good for your face.
It Can Look Natural
This goes along with the previous point. Lip fillers have a reputation of making your lips look too big for your face, however, when you see an experienced provider who knows what will work with different faces, getting lip fillers can give you a natural-looking result. Common reasons for getting lip fillers are to do just that by either smoothing out cracks and lines in lips, enhancing them, and giving them some youthful volume that can get lost with age.
They Aren't Permanent
Getting lip fillers will provide you with same-day results, however, over time, those results will fade, as your body breaks down the filler. Depending on the type of filler that you get, how much you get, your age, and your metabolism, how long your filler lasts can vary. Generally, you can expect lip filler to last anywhere from 6 to 12 months. This can also vary from person to person. Lip fillers don't last as long in younger patients due to the fact that younger bodies tend to metabolize calories faster than older ones. 
They're Not All The Same
As previously mentioned, there are different types of lip filler. When getting lip filler, you'll want to consult with your doctor in order to determine the right one for you and your needs. Some, like Restylane, give your lips a more subtle result, due to the smaller particles, while others, like Juvederm, give a more voluminous and pillowy look. Your doctor will be able to determine the right one for you.
Be Mindful Of Medications, Vitamins, And Supplements
Prior to getting lip fillers, you'll need to be mindful of any medications, vitamins, or supplements that you take. You'll need to tell your doctor about anything you take. Generally, you'll need to avoid blood-thinning medications, such as Ibuprofen, anti-aging products, supplements such as Vitamin E and ginseng, hair removal creams, smoking, and alcohol before your treatment. These can lead to bleeding and additional bruising.
It's A Quick Procedure
Getting lip fillers is a remarkably quick procedure. Many people can schedule them for during their lunch breaks, as they can take 15-30 minutes. After getting lip fillers, you can go about your daily life after, although you'll want to avoid exercising or any other activity, such as getting a facial, that can increase blood flow to your face.
It Typically Isn't Painful
Of course, how much getting lip fillers hurts or makes you sore varies from person to person, but when you see an experienced provider, it typically doesn't hurt, especially since they apply an anesthetic prior to injection.
Your Lips Will Likely Bruise
It's normal for your lips to swell up and bruise in the days following your procedure. The swelling will go down and the bruising will fade in about a week. Ice can minimize the swelling, and how much bruising you experience will vary. For some people, they can experience a fair amount of bruising, while for others, it looks like little more than a beauty spot.
Rest assured, these are not long-term side-effects and will go away within a week. If you experience persistent pain, swelling, or other side effects that last more than a few days, contact your doctor to discuss your symptoms.
After-Care Is Essential
In order to ensure the effectiveness of your treatment and to avoid side-effects, it's important to follow proper aftercare. Your doctor will advise you on what you can do. Generally, you'll want to stay away from makeup for at least 24 hours, as well as exercise and high-temperature environments.
Are You Considering Getting Lip Fillers?
Regeneration Health Medical Spa offers several different options for lip fillers, so if you've been thinking about getting lip fillers, our expert providers will consult with you in order to determine the best one for your needs. Contact us today for more information or to schedule an appointment.