Your eyebrows are one of the most important features of your face. Changing how you do your brows can make you look different. As such, it's crucial to know whether or not eyebrow tinting is a good and safe option for you.
If you want bolder, more defined brows without spending all the time and effort it takes to do your brows yourself in the morning, eyebrow tinting is just the ticket. While brow pencils and pomades and the like are all wonderful temporary solutions to make your brows pop, eyebrow tinting gives you the brows perfectly suited to your face - with much longer staying power. 
Table of Contents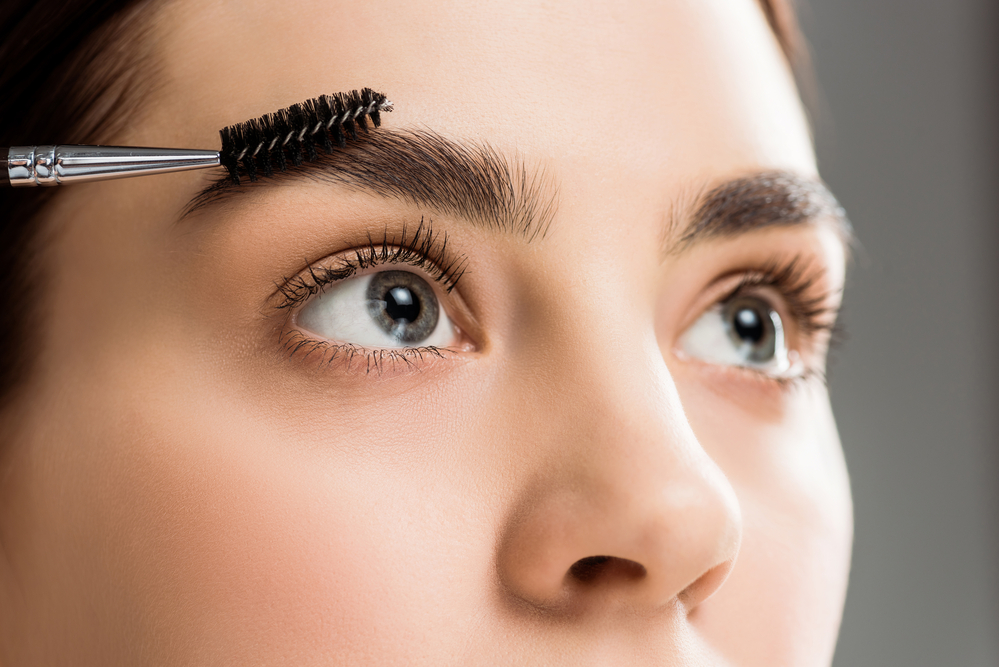 Here's what you need to know about how eyebrow tinting works so that you can determine whether or not this aesthetic treatment is for you.
What Is Eyebrow Tinting?
Eyebrow tinting is essentially dying your eyebrows. It uses semi-permanent hair color to define your brows and make them look fuller by darkening lighter hairs that normally go unseen. This is a very quick and non-invasive treatment, only taking about 15 minutes.
Who Is Eyebrow Tinting Good For?
Eyebrow tinting is good for anyone who wants to enjoy fuller, more defined brows without having to spend the time and effort to fill them in themselves.
Eyebrow tinting is often used by people with blonde, red, or greying hair. People with darker hair colors can also have their brows tinted.
Some health conditions can cause your eyebrow hairs to thin or fade. Eyebrow tinting can restore your confidence. If your hair thinning worries you, it's best to consult with either your doctor or your dermatologist in order to determine the best treatment options for you.
Is Eyebrow Tinting Illegal?
In some states, like California, it is indeed illegal. You will want to check whether or not it is legal in your state. This is because some eyebrow tints can be harmful to your health, especially if they have coal, tar, or ammonia in them. Eyebrow tinting is not currently regulated by the FDA.
If you want to get your eyebrows tinted, it's important to ask if the salon is using vegetable dye or henna dye. This is because these are safer options when used by trained professionals. You don't want to try to tint your eyebrows yourself, as you could experience adverse reactions (as well as brows that look nothing like what you wanted).
Does Eyebrow Tint Work On Sparse Brows?
Yes, eyebrow tints work on sparse brows. This is because the dye darkens the fine, light hairs that you don't normally notice, as well as baby hairs. The end result is a fuller, natural-looking brow.
Does Eyebrow Tinting Look Natural?
Eyebrow tints define and shape your natural eyebrows for a more noticeable brow. They can indeed look natural, but remember that it may take a bit of time for this to happen. This is because the tint can initially be a bit darker than what you would prefer, but over time, it fades beautifully. This is because the tint can stain the skin under your brow. This fades within a few days.
How Long Does Eyebrow Tinting Last?
On average, eyebrow tint lasts about 4-6 weeks. This can vary depending on how you take care of your brows. Some factors can cause your tint to fade quicker than others. The type of dye, how much sun you get, your hair's growth rate, the type of skin care that you use, and more can all affect how long your tinted brows last.
If your brows are fading, you can simply have them touched up. Avoiding oils and facial serums around your eyebrows can help your tint to last longer.
Does Eyebrow Tinting Hurt?
While microblading can cause some discomfort, getting your eyebrows tinted is a painless process. However, before you have your brows tinted, you will want to ask for a patch test behind your ear. This is so that you can know whether or not you will have an adverse reaction to the dye. If all is well, then no, getting your eyebrows tinted shouldn't hurt.
Is Eyebrow Tinting Worth It?
On average, eyebrow tinting costs about $20-$25, although the price can be more or less than that. Since it can last for over a month and saves you time getting ready in the morning, it can definitely be worth it, depending on what your priorities are and what you like to spend your money on.
If you like fuller, more defined brows without needing to do anything yourself, then eyebrow tinting is more than worth it.
Do You Want Your Eyebrows Tinted?
Regeneration Health Medical Spa provides professional eyebrow tinting services, as well as eyebrow lamination and lash lifts and much more. Contact us today to schedule an appointment.